Fourth Presbyterian Church
Who We Are at Fourth Presbyterian Church
​
Our Purpose: To help people create lives of deep meaning, wholeness, and peace they seek
Our Method: We believe deep meaning, wholeness and peace are best created in relationship with God through Christ and through the study and practice of the values of our faith.
At This Place: We aim to provide an oasis; a sanctuary for people to find rest, renewal, inspiration, and spiritual nurture to help recharge and return to the world refreshed.
Our Values:
1 - We believe in a God who loves all people, saves all people and is available to all people.
2 - We stand on the side of love, compassion, joy, forgiveness, generosity, accountability, hospitality, honesty, faith and peace.
3 - We stand against hate, violence, indifference, oppression and judgment.
4 - We resist within ourselves temptations toward greed, selfishness, worry, dishonesty, envy, arrogance and idolatry.
5 - We strive to grow in these shared values through a commitment to worship, service, prayer, study and fellowship.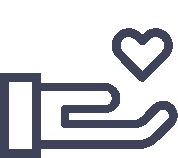 "Whoever is generous to the poor lends to the lord, and he will repay him for his deed."